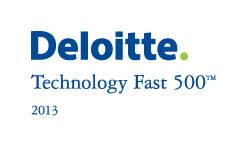 Zynex Inc. was founded in 1996 on the principle that a commitment to high-quality patient life through non-invasive rehabilitation products can be a profitable as well as rewarding endeavor, and has long dedicated itself to satisfying both the patients and investors it serves.
Today, with five business segments: Zynex Medical, Zynex NeuroDiagnostics, Zynex Monitoring Solutions, Zynex International, and Zynex Medical Billing and Consulting, Zynex has an expanding list of products and services that cater to improving patients quality of life.
Zynex Medical is a leading provider of relief for patients with functional disability through the creation, distribution and marketing of the highest quality electrotherapy products, including its NeuroMove device designed for stroke and spinal cord injury rehab. Zynex NeuroDiagnostics serves a market for diagnostic devices for EMG, EEG and sleep pattern though product development, acquisitions and distribution. Zynex Monitoring Solutions, still in the development stage, is developing medical devices for non-invasive cardiac monitoring. Zynex International is dedicated to supporting sales and marketing of Zynex products worldwide through a network of medical device distributors. Zynex Billing and Consulting division provides medical billing and consulting service for physicians and hospitals.
Zynex continually strives to uphold its mission to improve the quality of life of patients in the markets it serves by providing the highest technology and service standards in the industry.
---
Zynex Investor Presentation
Research & Analysis
---
Media
---
Investor Newsletters